Hi everyone! I am having more problems with my computer and freemake video converter. I have a iomega screenplay HD that doesn't like mkv files. so I typically convert them to avi. I believe it also has an issue with h264 files, so mp4's I convert to avi as well in an xvid format.
Here's a screen shot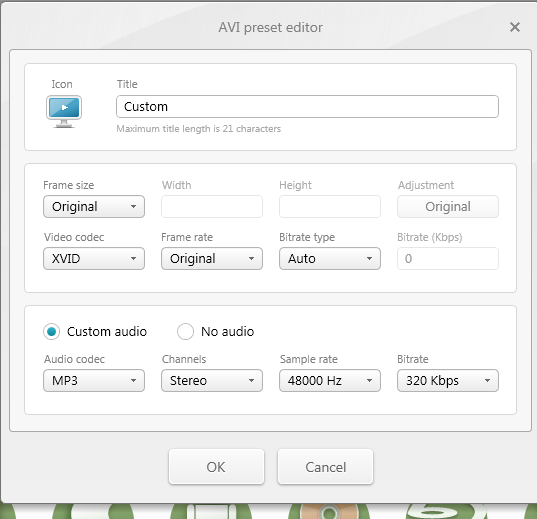 I'm not sure if these settings are providing a less than stellar result, or the high speed encoding. The videos end up having some of the screen stuttering.
I tried using Handbrake, and with horrible results. I setit to mp4, ff
something or other. Have constant quality selected and it seems to be in
the middle for quality setting. The video is too small as a result, and
is horrible (screen looks like a bootleg video). When I upped the
quality, my computer shut down. Then I tried to restart and use firefox,
and my computer hung. I may post my setting for Handbrake, but toss it
after that.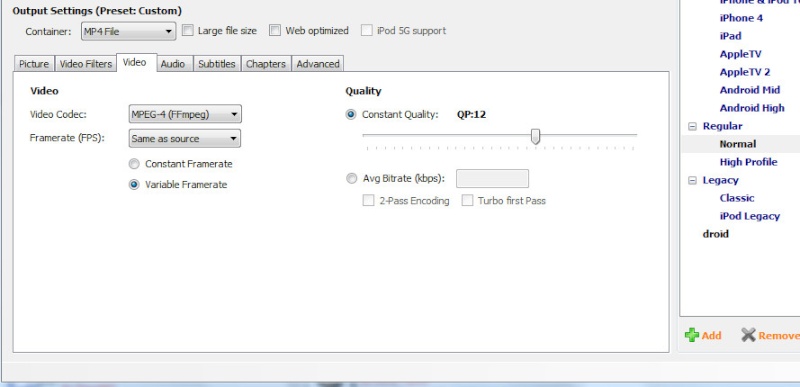 Thanks in advance.

startreksuite

Senior member





Posts

: 45


Join date

: 2012-04-22



i am using the same version as you. So do you use high speed encoding or two pass? It could also be my source video. I'll post my video source. This could be the issue, or my iomega screenplay may be the issue. I could have been real silly and thrown away the original, this could have been the handbrake version.
screenshot: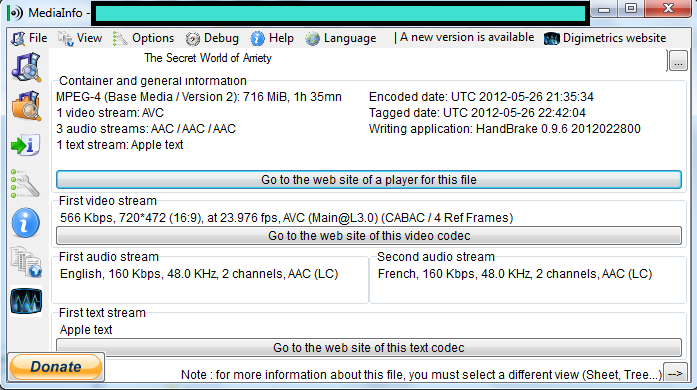 I'll find the original again and to double check. Okay so I guess this was the original mp4.

startreksuite

Senior member





Posts

: 45


Join date

: 2012-04-22



Hi

I use two pass.
My source is always via my drives.
I do not download.
My HDD/SSD's are constantly monitored/defragged (when required ).
I should also point out that, good as I think Freemake is.
I usually use other s/w.
(VSO/Slysoft)
Yeah, that could be my issue. It was a hard to come by movie that my son really likes. I would get involved with redbox if I thought it was available. When I read the source I got from was from either handbrake or virtualdub I realized that this would be a second gen conversion, which leads to trouble. I would use dvd ranger, 1 click dvd copy pro, to back up a dvd. Thanks for your advice. I'll try 2 pass next time around.
ok, tried 2 pass, same quality. I found a copy in xvid format, and it looks great. I'll try and get ahold of original copies, and not convert an already converted file.


startreksuite

Senior member





Posts

: 45


Join date

: 2012-04-22




---
Permissions in this forum:
You
cannot
reply to topics in this forum